Ah, tolerance. "In the olden days" schools were used as a means to educate children. Now they exist only to indoctrinate them.
http://abclocal.go.com/kfsn/story?section=news%2Fstate&id=8372183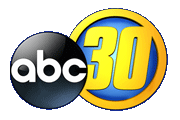 A Northern California teacher says he doesn't want to hear a common courtesy in his classroom. He's even lowering students' grades if they say "bless you" after someone sneezes. Steve Cuckovich says the practice is disrespectful and disruptive. He's banned saying "bless you" in his high school health class in Vacaville. He even knocked 25 points from one student's grade for saying the phrase in class.